December 27, 2018 5:25 pm
System specs
CPU: 8th gen. i7 8750H
dGPU: GTX 1050 Ti, note this is not Max-Q design.
iGPU: Intel Graphics 630
OS: Windows 10
Remarks about the laptop:
Nice windows laptop with an MacBook vibe, nice build quality.
Proprietary connection for AC.

Since I own two identical laptop, I've noticed a large difference in thermals. Both systems get HOT straight out of the box, 90-97 degrees celcius under HEAVY load. However the two systems responded very differently to undervolting. One system underwent a 10 degrees celcius decrease in max load temperatures, while the other system only underwent a 1 - 2 degrees celcius decrease of max load temperatures. Both undervolted by -150 mV.
Repasting resulted in a great thermal improvement.
eGPU hardware 
I chose the XG Station Pro for this build, because I liked the idea of an external PSU. The fact that this enclosure only provides 15 w through the TB3 connection didn't impact this build at all, since the Zenbook Pro doesn't charge through the thunderbolt connections.
I chose an MSI Aero RTX 2070, because I wanted the new raytracing technology, but didn't want to shell out for an RTX 2080 or RTX 2080 Ti.
I used the included 1.5 m, 20V/5A thunderbolt cable.
Hardware pictures 
Couldn't post the pictures here due to 5 post requirement, but they can be viewed @ Imgur
Perhaps a moderator would be as kind as to edit them into the post?
Installation steps
Plug & Play... after updating to Windows Update 1809.
The same applies for the screenshots of HWINFO, which shows that this laptop inherent to it's dual thunderbolt connection allows for 4xPCI-e lanes.
Screenshot of HWINFO
AIDA64 Data:
Memory Read: 2669 MB/s
Memory Write: 2254 MB/s
Memory Copy: 355722 MB/s
Single-Precision FLOPS: 8684 GFLOPS.
Double-Precision FLOPS: 269.3 GFLOPS
24-bit Integer IOPS: 8615 GIOPS.
32-bit Integer IOPS: 8548 GIOPS.
64-bit Integer IOPS: 1921 GIOPS.
AES-256: 22667 MB/s
SHA-1 Hash: 89848 MB/s
Comments:
This setup improved the peformance of my machine greatly, but didn't lower the CPU temps as I'd hoped. I thought that by removing a heat source there would be less stress on the thermal solution, but the thermal solution simply turned out to be inadequate.
Despite the dissapointment of the laptop, the eGPU turned out to be utterly terrific.
Update:
So I created an RMA on the laptop, due to insane CPU package temperatures, and this turned out to be a slow and annoying ordeal...
After waiting a month, the techies at Asus Nordic returned the laptop, in practically the same condition that I sent it in, and upon inspecting the repaste, it became apparent that it had been done by a team of monkeys...
Thankfully that is where the bad news ends.
I did a repaste with Noctua NH-1, and the package temperatures now resides in the range high 60's to high 70's when gaming, and maxing at approximately 86 degrees during a prime95 test. Previously residing in the 90's range when gaming.
Temperature issue being resolved, and a nice eGPU setup means that I am one happy man.
This topic was modified 3 years ago
February 5, 2019 10:25 pm
Is the power brick 110v/220v? 
How heavy is it?
Would you consider this egpu to be portable? Or should a person looking for a bit of portability look elsewhere?
To do: Create my signature with system and expected eGPU configuration information to give context to my posts. I have no builds.
.
@ehab_heikal You definitely don't want to be carrying this in a backpack all day, because the external power brick itself weighs a few kilos at least I reckon. Then add the weight of the laptop and the enclosure... That being said, it's a hell of a lot easier to move this setup than a dekstop computer.
Despite this, I am loving this enclosure.
With regards to the input and output of the power brick(for the enclosure):
Input is 100 volts to 240 volts.
Output is 19.5 volts at 16.9 ampere = approximately 330 watts.
@nicolaj Thanks for the insight. I do not move a lot, but would take this to summer home, so I guess that would not be much of an issue. Too bad the power brick is very heavy, the specs say the egpu is 2.9kg or so, so the power brick is not much lighter it seems from  you description. It is either this egpu with 2080 or wait for the gaming box to be released with 2070. The gaming box seems to be very portable.
To do: Create my signature with system and expected eGPU configuration information to give context to my posts. I have no builds.
.
If it is not something you plan on carrying around all the time then I do recommend it. Just carry in mind that it has no USB ports for periferals. 
The advantage of this versus the gaming box is upgradability. The power supply, although heavy, delivers enough power for even the beefiest of cards.
@nicolaj Thank you for sharing this build. I recently got a UX580GD with the Screenpad. The motherboard is very similar in these two models. You can see in this photo the PCH chip has no cooling at all. I noticed eGPU performance fluctuation due to overheating of PCH. I will be applying thermal pad on it soon and test again. It's a similar situation found on Dell XPS 9570 and many other H-series CPU laptops.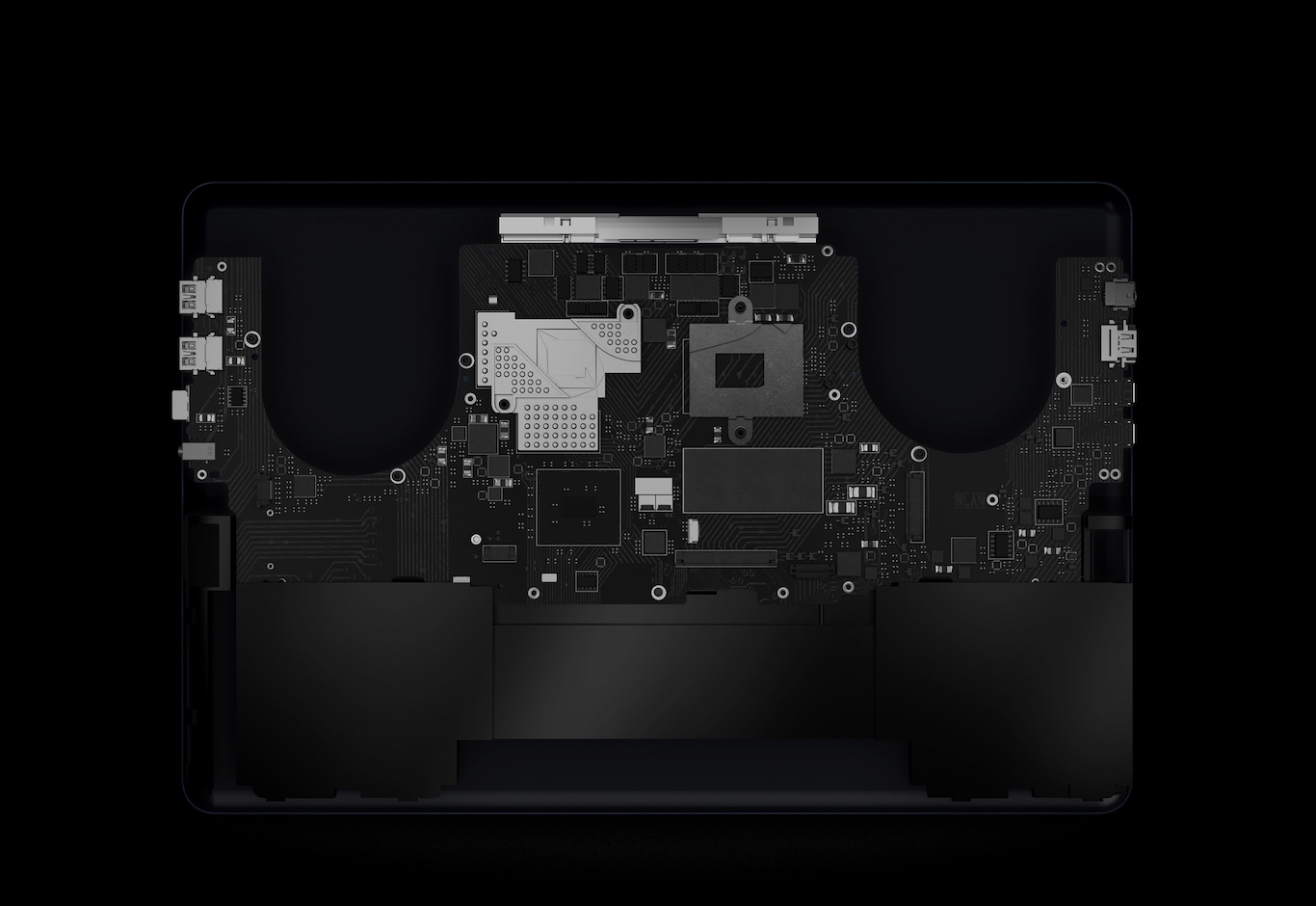 @itsage Oh that is interesting, I haven't noticed anything like that... Yet... I have only recently resolved my issues with CPU temperatures. 
Please share your findings, I would very much like to replicate if you are successful.
Hey there

I am SO happy to see someone used the same laptop i am thinking about.
I have opened my own thread ( https://egpu.io/forums/which-gear-should-i-buy/asus-zenbook-pro-ux550ge-with-thunderbolt-3-egpu/ ) but maybe you can answer my question directly:
From your post here i read that everything worked fine (the cpu thermal repasting can be done by me later if needed, is it difficult to open the laptop to get to the cpu without destroying anything?) =)
You said the performance was "terrific", do you happen to know if the eGPU performance of your RTX2070 can be comapred to the performance it would hit in a normal desktop-PC?
As you mentioned, the CPU does not seem to be the bottleneck in gaming, the 16 GB RAM should also be enough nowadays. So... i assume that you now just have a fully (>90%) RTX2070 gaming machine as your laptop?
Would really appreciate your answer
To do: Create my signature with system and expected eGPU configuration information to give context to my posts. I have no builds.
.