Intro and History 
So I have been following this forum for quite some time and thought it was useful to share my build as it was conceived since birth to be used with EGPU.
Back at the end of 2018 I wanted to update my laptop.  I play video games a lot but was mostly playing overwatch in an old laptop with low quality.  I still wanted to stay with a laptop, since I travel a bit and as a minimalist I like owning as few multipurpose things as possible. I am also an expat and never know when I will move again so the idea of an egpu setup attracted me since the beginning. 
My options at that moment were (the laptops I liked):
Purchase gaming laptop (razer core) with a gtx 1060 (mobile) for aprox 1600 Eur
Purchase a weak gaming laptop with a gtx 1050ti (Lenovo Legion y730)for 1000 Eur and use those 600 euro for the EGPU plus graphics card.
I opted for the second option (Lenovo y730) following the next thinking/benefits:
Buying the laptop at this time was weird as rtx graphics were already announced and it was the very end of GTX, but it was perfect for my egpu build
The 1000 Eur for the y730 was a bargain, and the 1050ti was enough to run Overwatch in top quality in a 1080p. So my immediate needs were fulfilled.
At the same time, with the saved money I could wait until the release of rtx cards and upgrade when necessary to a full size graphics card with a egpu. (way better performance that what the 1060 (mobile) would have given me)
Flash forward into May  2020.  I kept playing overwatch and didn't see the need of upgrading my setup until now.   Playing forza was ok, but wanted better graphics and when Warzone came out, I really wanted an upgrade.  Therefore, I went with the initial plan and bought a used razer core for 250 eur and a gtx 1650super for another 180Eur (Total 430 Eur)
The Razer core was a bit more expensive than I was expecting, specially used, but this is the price at what they are being traded used…
Why the gtx 1650super? Its seems like a low upgrade I know.  But, now in may 2020, rtx has proved to be almost pure BS, and I am now waiting for ampere tech.  I want to upgrade to maybe a 3060 or even 3070, but want that card to last me a while, and buying a 2060 super seems dumb now that 3070 gpus should be out in less than 3 months. Also it's a good opportunity to test the egpu setup first. And last the 1650 super has practically double the performance of the 1050ti mobile.
Please scroll below for all details.
System specs 
 Laptop:
2018 Lenovo Legion Y730:
 Intel i7-8750h @2.2ghz
Ram 16gb
128gb ssd
Internal gpu : gtx 1050ti
Screen:
Dell UltraSharp 24Inch 1080p (60hz)
eGPU hardware:
Zotac Twin Fan Gtx 1650 Super
I think this laptop is PERFECT for the EGPU setup. Because it has a top of the line (in 2018) CPU, that allows to upgrade high in graphics card without bottlenecks (as opposed with ultrabooks with u line processors) and also high Memory 16 gb.  Also back in 2018 it was the only laptop at this price range with top cpu, 16 ram and a T3 usb C! At the time, laptops with T3 where all above 1400 eur except for the y730.  It is also a nice looking system.
Hardware pictures (Below)
Installation steps
Installation was straight forward, after installing gpu in the razer core, basically just plug in and wait about 5 minutes to system to detect and download drivers. It automatically deactivated my internal discreet graphics and changed to the egpu.
Benchmarks 
3dMark: time spy
Laptop with display: Overall 2582, Graphics Score: 2389
Laptop With Egpu and External Display: Overall 4204, Graphics Score: 4046
User Benchhmark before:
UserBenchmarks: Game 38%, Desk 78%, Work 61%
CPU: Intel Core i7-8750H - 85.9%
GPU: Nvidia GTX 1050-Ti (Mobile) - 32.7%
User benchmark with EGPU:
UserBenchmarks: Game 54%, Desk 79%, Work 66%
GPU: Nvidia GTX 1650S (Super) - 51.6%
Remember this is all using and external display.  According to 3d Mark Time spy tests, I am currently losing 10% of performance compared to desktops with the same graphics card.
Conclusions
The good
I am very happy with the setup, it allows for a clean minimalist desk, and the best of all is upgradeability and having all my stuff in only one personal computer.  Given the initial planning. I can now upgrade the egpu to last me a while, then when needed I can also upgrade the laptop and will only need a non-gamer laptop below 1000 euro.
I definitely think 10% performance lost is a good price to pay for convenience.
The not so good:
The razer core is a bit big, but sits on the floor, eventually if they release a very small factor egpu I would like to explore the option to have something smaller. The T3 cable is as you probably know super short, so since I sometimes need to place the laptop in my desk, I will need a longer cable.
I still think 250 Eur for a egpu case is a lot of money, but as you have seen from above in my case the financial decision made total sense.  I hope if I need to sell it I will get some money back.
Hope some of you find this useful, any comments, thoughts recommendations are well received.
How do I add pictures to this?
How do I add pictures to this?
Add dummy posts to pass the 5-posts required new user moderation so can attach images OR upload images to say https://imgur.com and link here.
@felipe_cavallini, How did you solve the issie of the power cables not fitting into the gtx 1650? I am a noob and I need help.
To do: Create my signature with system and expected eGPU configuration information to give context to my posts. I have no builds.
.
@charlie_koohler, Hey man.  Also new to this so no worries. 
Not sure I solved it... lest see if i understand correctly.  Your question is because only a 6 pin cable fits on the card, and the +2 pin is left unused, as well as the 8pin +2 cable?
If this is the case, i didnt solve anything, i plugged in the 6 pin, not really knowing what i was doing and everything worked fine.  Now after your question what i understand is, the more pins the more power, this card as it is small only need 6 pin, no need for the rest. 
I you find some more accurate information please share.
Thanks!
@felipe_cavallini, hmm. I couldn't find anywhere to put anyone of the power cables... or am I blind?
edit: nevermind. seems it does not need to be plugged in with those cables
This post was modified 2 years ago
To do: Create my signature with system and expected eGPU configuration information to give context to my posts. I have no builds.
.
From this picture, bottom right on the board, black box facing down.  It has 6 holes, for you 6 pin cable .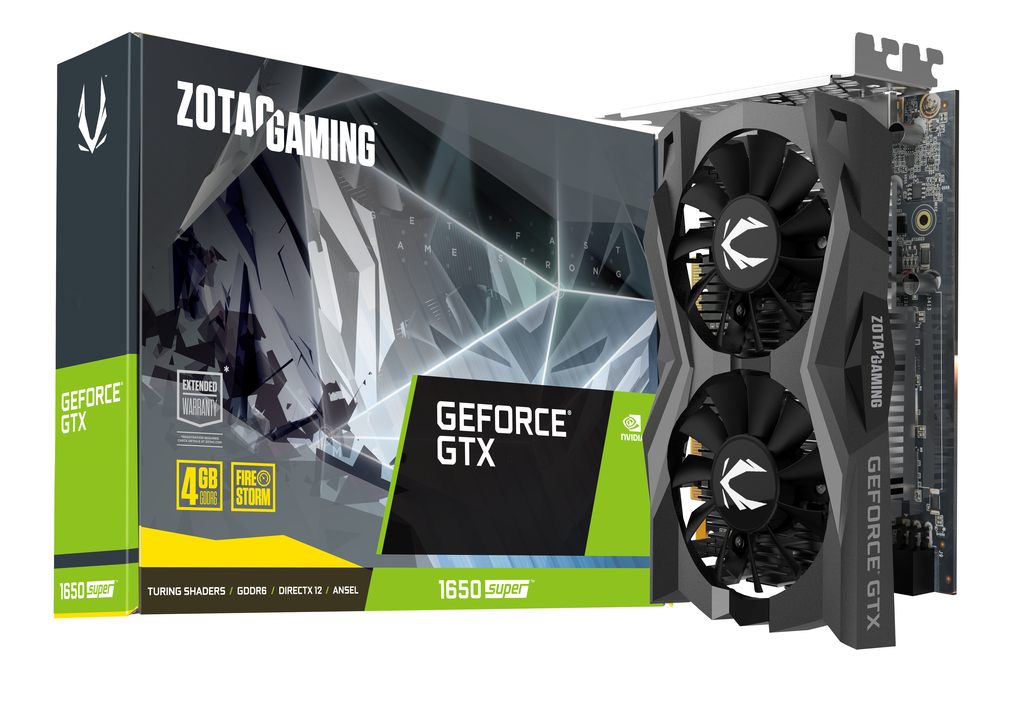 November 27, 2020 6:09 am
@felipe_cavallini, hey man. I got the razer core x today and paired it up with the gtx 1650 super like yourself. But my laptop is not detecting the gpu in device manager and it shows basic display adapter. How did you connect to your laptop and get it to work? Also how do you switch from ur laptop internal discrete graphics to the egpu? My laptop is a dell g7 7588 same specs as urs. Any help will be much appreciated. Cheers. 
To do: Create my signature with system and expected eGPU configuration information to give context to my posts. I have no builds.
.
November 30, 2020 12:14 pm
Hey man, have you been able to solve this? sorry for the late reply. MY initial suggestion is to be patient with th razer core, connect it and then give it a good 30 min for it to do its thing the first time. It is plug and play but it wont be inmediate the first time. plug it and let it be for some minutes.  I belive you will get promted at some ppoint to allow access too the device. do this of course. 
You computer should automatically switch the the new egpu, there will be a new notification in the boottom right of the task bar, that will say you internal is inactive, and that the other one is active and which programs are running there. 
Hope this helps!
November 30, 2020 10:15 pm
@felipe_cavallini, thanks for your reply. I somehow got it to get detected by my laptop. I uninstalled the graphics driver and reinstalled the egpu graphics card driver manually and it worked out. How do you switch between them automatically without manually disabling the internal gpu. Cheers
To do: Create my signature with system and expected eGPU configuration information to give context to my posts. I have no builds.
.