2012 15" MacBook Pro (GT650M) [3rd,4C,Q] + GTX 1050 @ 10Gbps-TB1 (AKiTiO Thunder2) + macOS 10.12.4 & Win10 [Doren]
Aug-8 updated: went from a GTX1050Ti -> RX460 -> GTX1050 which is now being used. Details here.
---
Hi, first to all I apologize for my english. 
Yesterday I build my first eGPU:
- Akitio Thunder2
- Asus GTX 1050 Ti 4 GB Phoenix
- PSU 120W 12V
Macbook Pro 15" mid 2012 non-retina GTX650M + Intel HD 4000 +16GB Ram + 480 SSD + 1TB HDD
I remove the plastic around the fan.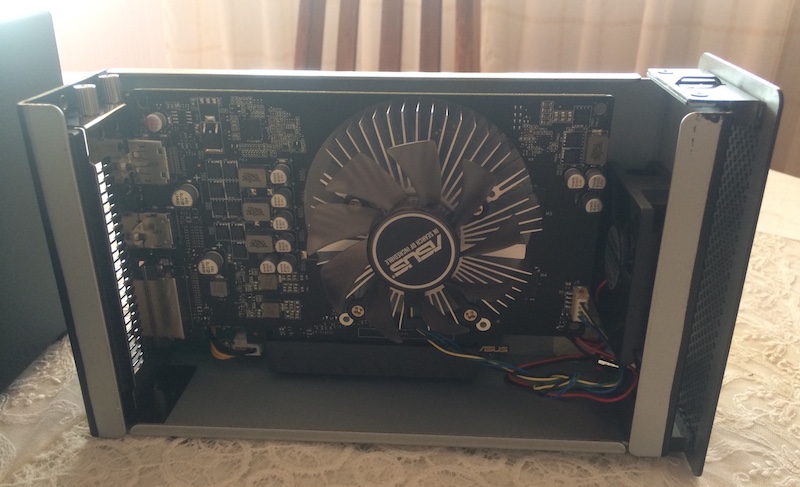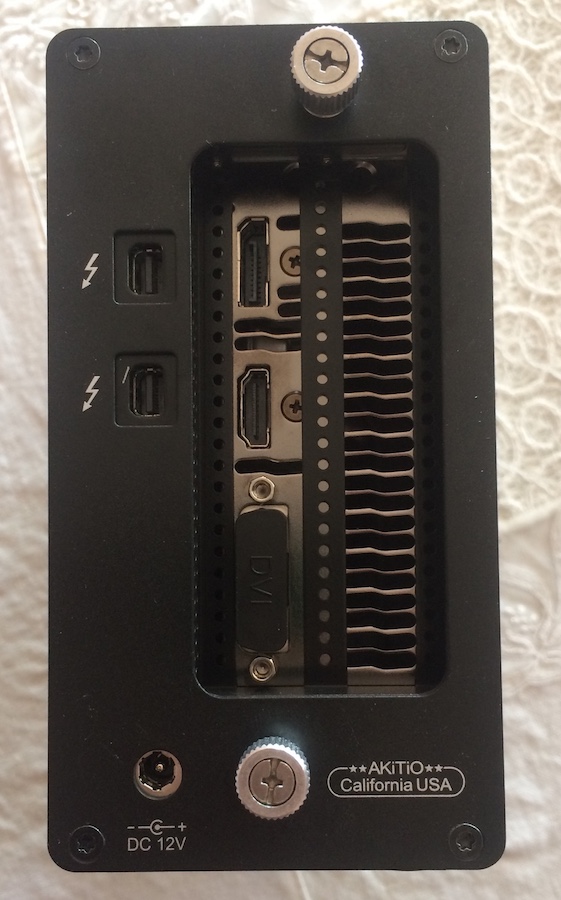 The install was very easy using the automate-eGPU.sh script by goalque on macOS Sierra:
1.- Install the card in the thunder2
2.- Plug it ti the Mac
3.- Run the script
4.- Restart
5.- Voila! all works great! 
On Windows (Creator Update) the things changes, for my specific MacBook Pro I just use the nando4's DIY eGPU software that makes very easy detect the eGPU from the boot manager.
The steps on Windows are:
1.- Install. Windows via Bootcamp without install the Nvidia GTX650M drivers
2.- Download and install the Nvidia Web Drivers
3.- Install nando4's DIY eGPU software and follow the instructions that nando4 sent me
4.- Connect the eGPU and on Windows
5.- Re-install the Nvidia Web Drivers
6.- Restart and check the eGPU is detected
7.- All run perfect 🙂
Benchmark Heaven Windows