System specs 
Mac mini (Late 2012), 2,3 GHz Intel Core i7, 8 GB 1600 MHz DDR3
eGPU hardware 
Aorus Gaming Box
AMD Radeon R9 Nano GPU, 4GB
Apple TB3 to TB2 adapter
50 cm TB2 cable
Acer XR432CK @ 3440x1440
Hardware pictures 
Installation steps 

Installed the R9 Nano in the Gaming Box. Attached TB3<>TB2 adapter and connected it to the Mac Mini. Attached monitor via HDMI on the Mac and DP on the Aorus. On HDMI output I disabled system integrity and ran the purge-wrangler script. After reboot the DP input was working and I witnessed the power of a fully operational EGPU setup: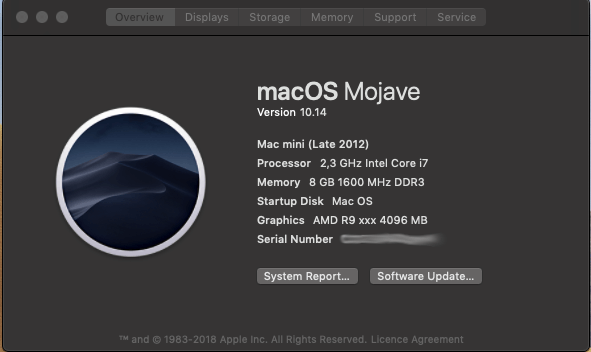 Benchmarks 
I ran LuxMark on the EGPU setup and internal HD4000 separately:
Heaven benchmark full screen no vsync:

Comments 
In terms of size this is a perfect combination. The Aorus is the smallest EGPU enclosure, and the R9 Nano is probably the most computing power available in this small form factor. The GPU fits nicely in the enclosure and uses an 8 pin power connector. The connector is not placed on the top but at the back, which had me worried if it would fit with the cable plugged in, but there is ample room as you can see from the pics. I only needed to set up legacy AMD support in the purge-wrangler script, other than that its plug and play. Other reviews mention that the box fans are loud, I don't think that's true. I do find it strange that there seems to be another small fan in the power brick somewhere; when the Mac is off the EGPU shuts down but a faint fan noise can still be heard. Unfortunately the Aorus does not have an off switch so you have to cut power. Other than that this is a pretty amazing combo to speed up your Mac. 
Update: Whenever I start playing any videos in safari (youtube for instance) the system hangs or is very unresponsive. I've switched to chrome for now but need to find out what is causing the issue. 
This topic was modified 3 years ago
Sweet little setup with the Nano + AGB combo! Would love to see pics.
Ditto. Looking forward to pics. 
Really gope we see new Mac minis soon too.
Nice, how about full set up pics though? Not just the details... I have a new enclosure inbound and I plan on making a very boring post with pics of everything I've finally ended up with.