Aorus RTX 2080 Ti Gaming Box + Discord causes severe frame drop
@elana_col, Sorry to hear these changes didn't resolve your freezing issues. Have you try logging the PCH temps? I could not find any images of the motherboard for your system. The closest I found is from a Dell Precision 3530 from notebookcheck which shows a bare PCH chipset without cooling.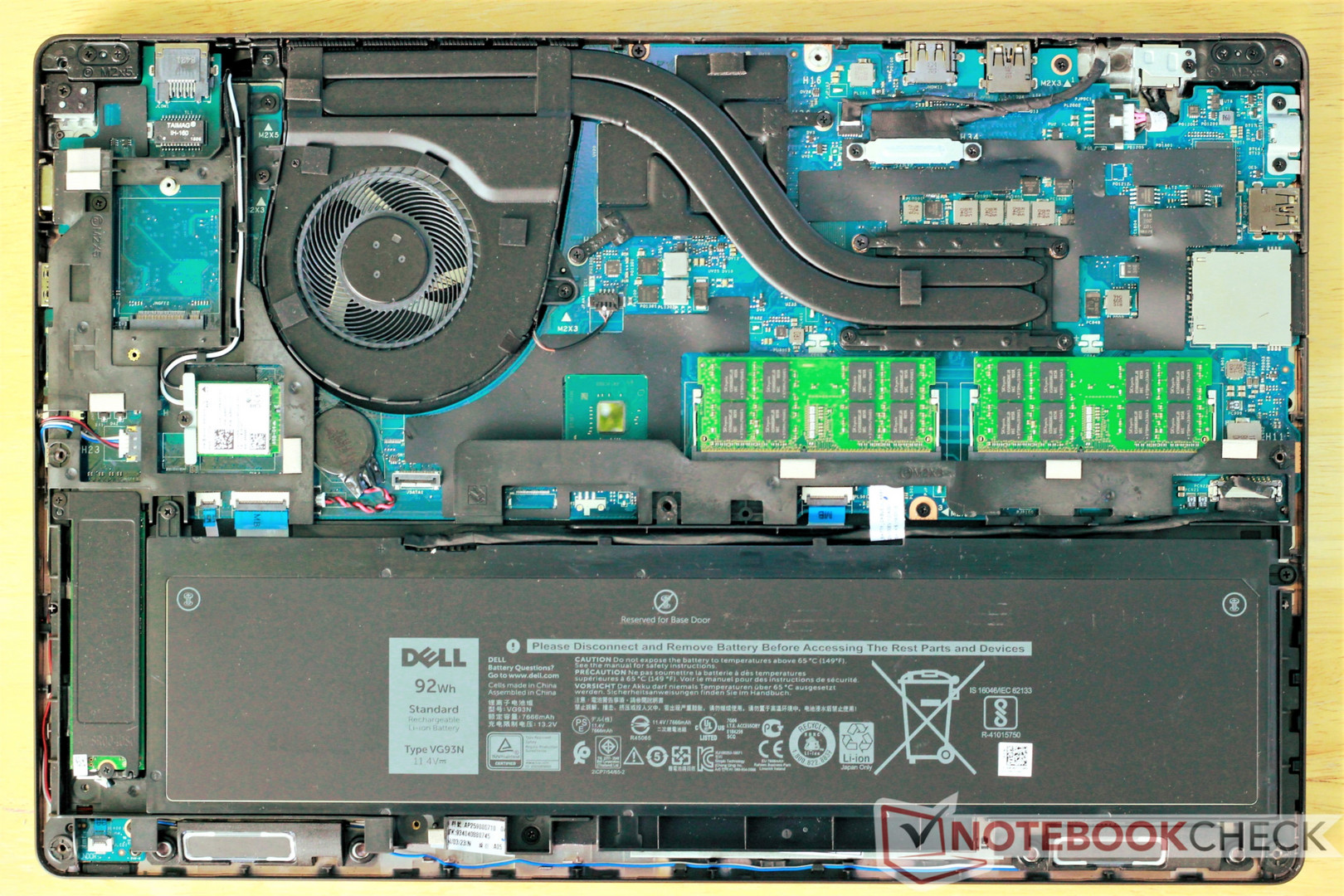 Try to disable / uninstall Quadro card. I had similar problems with RTX 2070 eGPU and Quadro M2000M. Both cards seem to work, but eGPU was running strangely slow with high eGPU fan speed. Try to disable quadro card first. Then uninstall it. Then disable RTX card. Then unplug thunderbolt. Then plug thunderbolt back in again. Both cards will be installed again. Try to observe card order in Task Manager. I am not 100% sure, but it seems that system is more stable when order is 1) Intel 2) RTX 3) Quadro.
Sincerely,
Reinis
@itsage, do you have any tips for monitoring this? It's sort of constant though, like right after booting, nothing running...
@reinis_lusis, INTERESTING, I will try this asap 😮
To do: Create my signature with system and expected eGPU configuration information to give context to my posts. I have no builds.
.
@elana_col, you can open "edit group policy" and prevent windows from installing reinstalling quadro drivers.
1) Find quadro hardware id from device manager
2) Add first part with hardware id to group policy (prevent hadrware installation with specific device IDs)
3) uninstall quadro and reboot.
See image.
 Sincerely,
Reinis
This post was modified 2 weeks ago
@reinis_lusis, Hi, thanks for your insights! I did this a few days ago and it seemed fixed, but just now I got the same problem again. I am once more desperate 😞
When I say it seemed fixed I meant, I didn't really notice any problems. Though I have to say that test I posted earlier still failed to sync... 😥
Edit:
So I ran DDU again, after that nothing worked. Windows couldn't even install any standard drivers for the box, nvidia couldn't install the drivers, the box still worked fine in the bios though. I attempted a dozen of things for a good hour or so, until I got the genius idea to use the Thunderbolt cable that came with the box instead of the thunderbolt cable I recently bought. It immediately worked like a charm again.
Now I have had these problems with both cables, it just seems to happen when unplugging/re-plugging whenever I have a bad day. I'm starting to feel like the USB-C port may be busted, any way to test this? Both cables are tested and fine.
Edit:
Argh, like clockwork! Isn't it weird that the render time is not affected?!
Edit:
Connected my external SSD (running my OS) to a USB port on the box instead of on the laptop. Has not made my OS noticeably slower and I'm passing the above test for the first time. Will update 👀
This post was modified 1 week ago
To do: Create my signature with system and expected eGPU configuration information to give context to my posts. I have no builds.
.
@elana_col, why do you use DDU? Has it solved any issue so far?
Reinis
@reinis_lusis, I dunno half the time the whole mess would crash while installing the drivers and DDU seemed to work.
THE PROBLEM IS BACK BY THE WAY, WHOOH!
Update:
The problem just disappeared when restarting discord. I'm looking at my audio drivers 👀👀👀
Update:
ALRIGHT, today, for the third time, killing discord solved the problem....... What is happening.
Update:
Restarting Discord seems to solve the problem every time. I'm not sure why. I have turned off VSync for Discord through Nvidia Control Panel as per an old Reddit post I found. I've also turned off Discord's in-game overlay. Honestly I can't really figure it out but if all I have to do to make it work is to restart Discord, life ain't so bad.
This post was modified 6 days ago
To do: Create my signature with system and expected eGPU configuration information to give context to my posts. I have no builds.
.
Try turning off hardware acceleration in discord. It didn't fix it for me, but it might for you. I had the exact same problem with my TB3 eGPU + RX 570, and I have since moved on to M.2 eGPU.
I would get freezes whenever someone opened their mic line to speak. It's not related to audio drivers or the integrated audio chip either, as I have an external USB soundcard and the issue persisted with that too.
Dell Latitude 5491 14" BIOS 1.12.1 + Active PCH cooling | Core i7 8850H + liquid metal - https://valid.x86.fr/z6xi8n | 32GB DDR4 2400 | Samsung 500GB 850 EVO | MX130 + liquid metal | Logitech Z-2300 | Razer Death Adder Elite | Corsair K70 Rapdifire | R43SG v1.2 + RX 570 4GB