ADT-Link R43SG-TB3
The ~US$140 ADT-Link R43SG-TB3 combines a M.2 eGPU adapter (R43SG), NVME-to-TB3 adapter (CY/cablecc) and 30cm TB3 cable.  It offers a lot of flexibity:
 

1.  Inexpensive - costs significantly less cost than a TB3 enclosure as seen in the Buyer's Guide

 

2. Can host an unlimited GPU size

 

3. Can use a ATX or Dell DA-2 PSU for input power

 

4. Optional: once sized up with (2) & (3), can build a custom enclosure around it

 

5. My favorite:  can use the eGPU adapter either with a higher-performance M.2 slot or TB3 port.   Or mix and match.

Choose which device (eGPU, NVMe SSD) will use which port (TB3, M.2). You do not get such a choice if buy a dedicated TB3 eGPU enclosure. Though this is more relevant to PC than Macs.

 

6. If not being used to host a TB3 eGPU, the NVME-to-TB3 adapter (CY/cablecc) and 50cm TB3 cable components can be used to host portable, fast external NVME SSD storage.

 
With (4), take a peek at the Forza benchmarks to see the greatest disparity in performance between these two interfaces (~60FPS on TB3 and ~100FPS on M.2 using a GTX 1080Ti). This may get the interest of gamers wanting to max out the performance of their eGPU.
The R43SG-TB3 would allow you to do this without impacting your storage by:
 

1. Splitting off the R43SG-TB3 into it's constituent R43SG M.2 eGPU adapter and CY/cablecc NVMe-to-TB3 adapter.

 

2. relocating your PCIe SSD into the NVME-to-TB3 adapter, attach it to your Thunderbolt port and boot of it. Both my Dell Precision 7510 and HP Elitebook 840 G5 support Thunderbolt boot. Incidentally, the 2-lane TB3 on the Elitebook 840 G5 means the 4-lane NVME M.2 port was always going to be a better performer for eGPU use.

 

3. using the M.2 port to host the R43SG to deliver near-desktop performance levels, 100FPS+ on Forza 4 with a  GTX 1080Ti.

 
ADT-Link PCIe x16 to TB3 eGPU Adapter
ADT-Link PCIe x16 to TB3 eGPU Adapter
Brand name: ADT-LINK
Product name: PCIe x16 to TB3 extension cable
Product model: R43SG-TB3
Transfer speed: PCIe3.0 x4 , 32G/bps (Max.)
Wire length: 25cm, 50cm
Application: eGPU
Power Supply Description:
Supporting power supply is DELL DA-2 8PIN 12V/18A/220W PSU, or standard ATX power supply. The power supply should be prepared by the buyer or purchased separately.
Cable length Description:
The length of the wire refers to the part of the visible wire. It does not include the PCB and the connector. For the wire length, please refer to the 50cm blue arrow in the figure below.

Package included 30cm Thunderbolt 3 type-c cable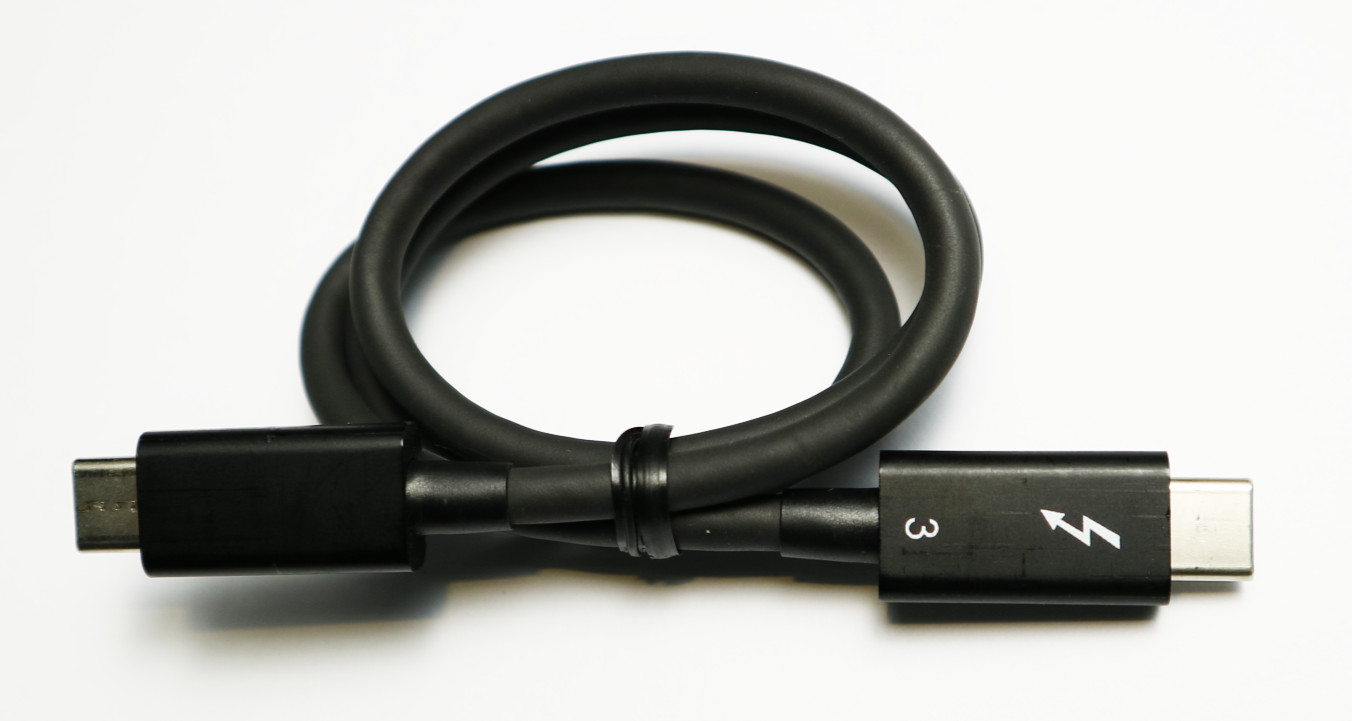 Other Accessories:
Cable EMI shielding Description:
EMI Shielding with Conducting Polymer
The extender utilizes the latest materials for EMI shielding with five sole flat cables design. This technique allows each cable to be fully covered by electromagnetic interference shielding with conducting polymer to guard against incoming or outgoing emissions of electromagnetic frequencies, minimize disturbance and degradation on performance, and reduce the weight of the extender.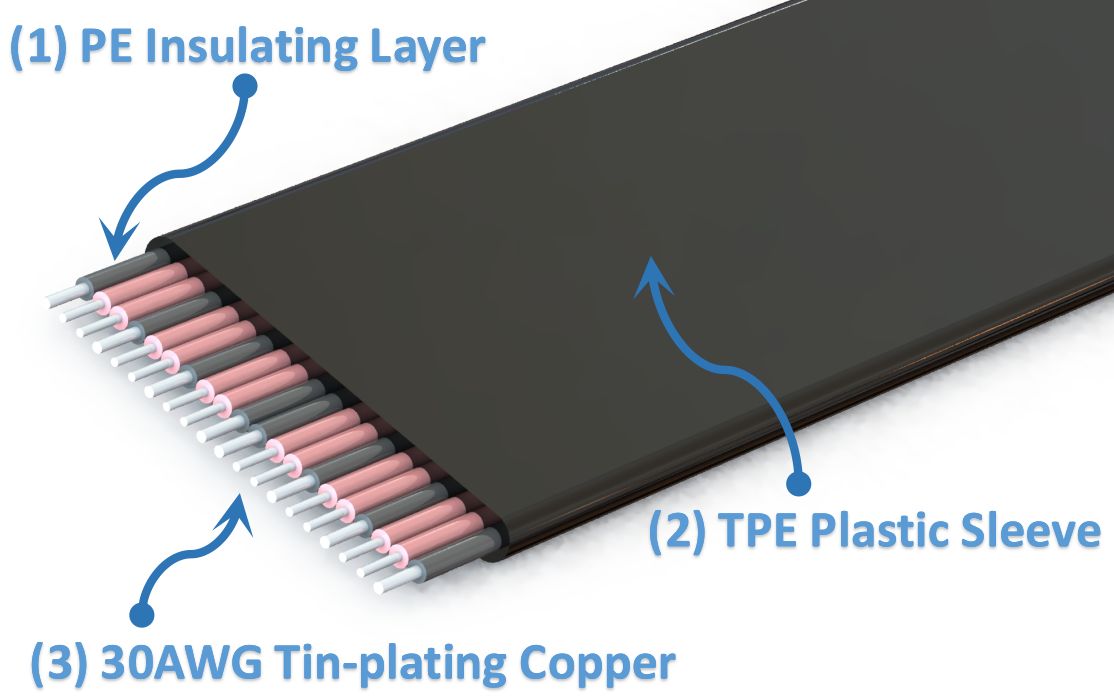 Photo: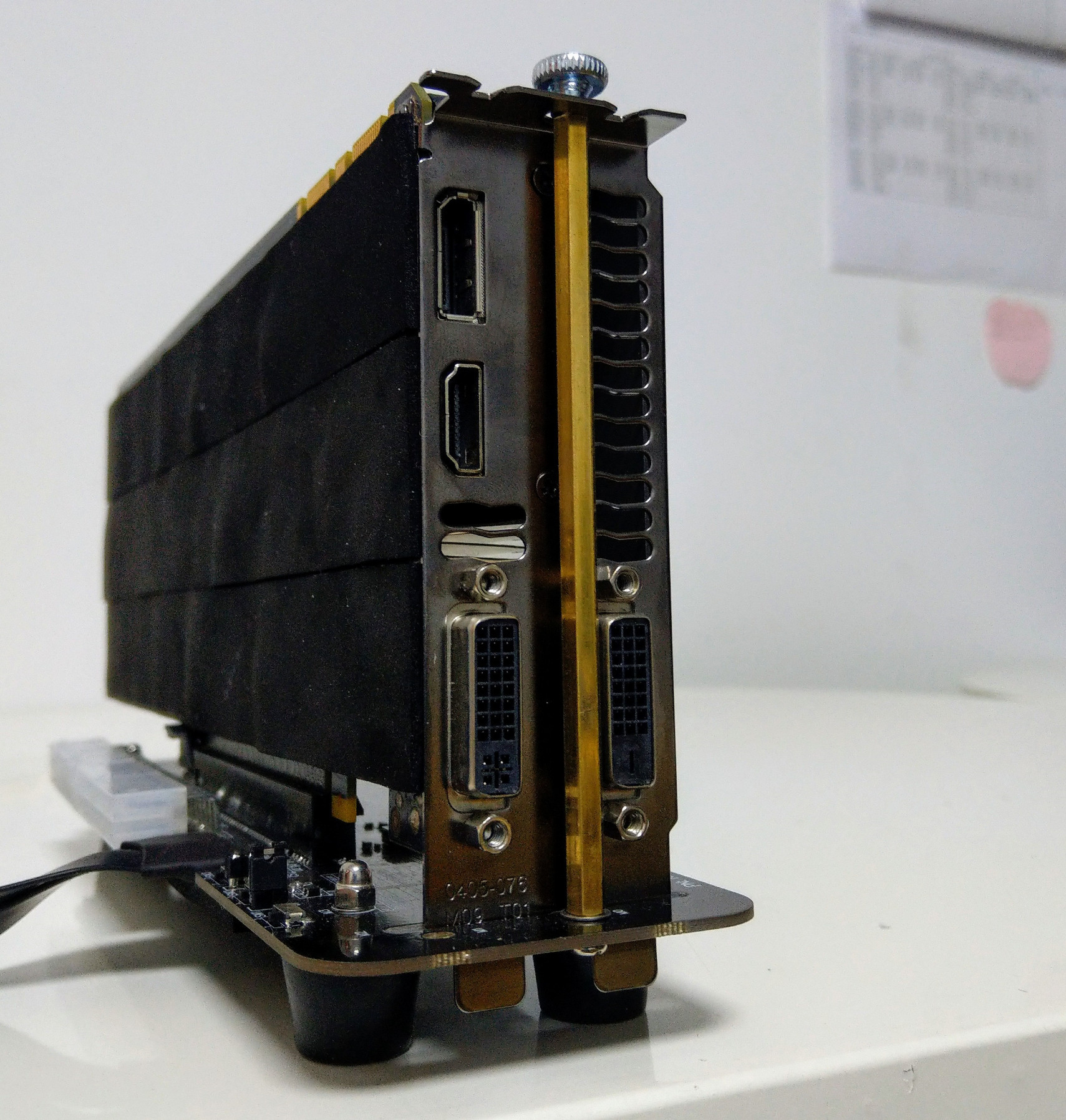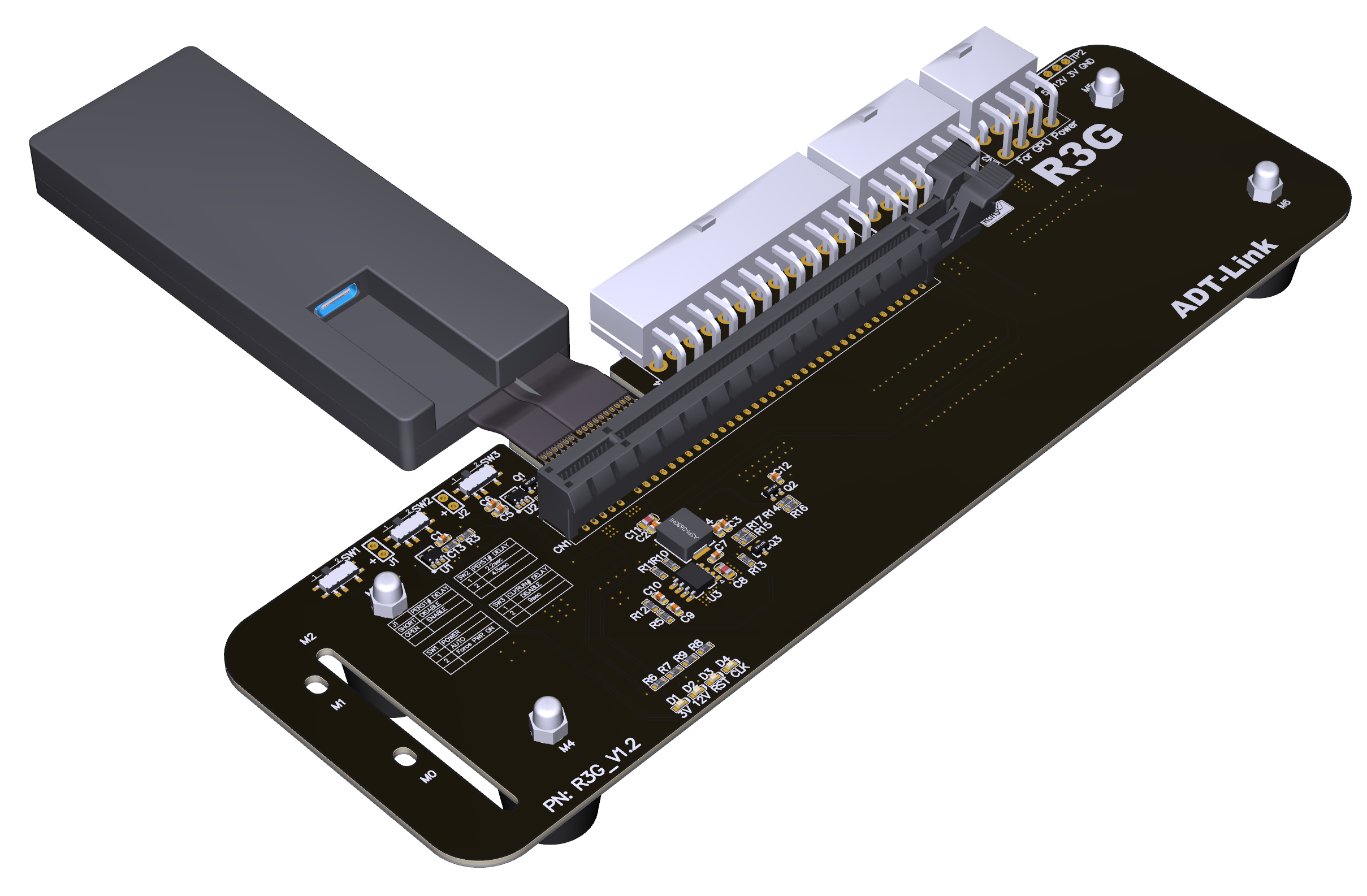 http://www.adt.link/Uploads/image/R4/3D/O1CN015xyVaY1EFyPz3JwIY_!!3004660323.png
24P_ATX and 4P_CPU power input, 8P_GPU power output.
Product accessories, enclosed with the following graphics card power cord below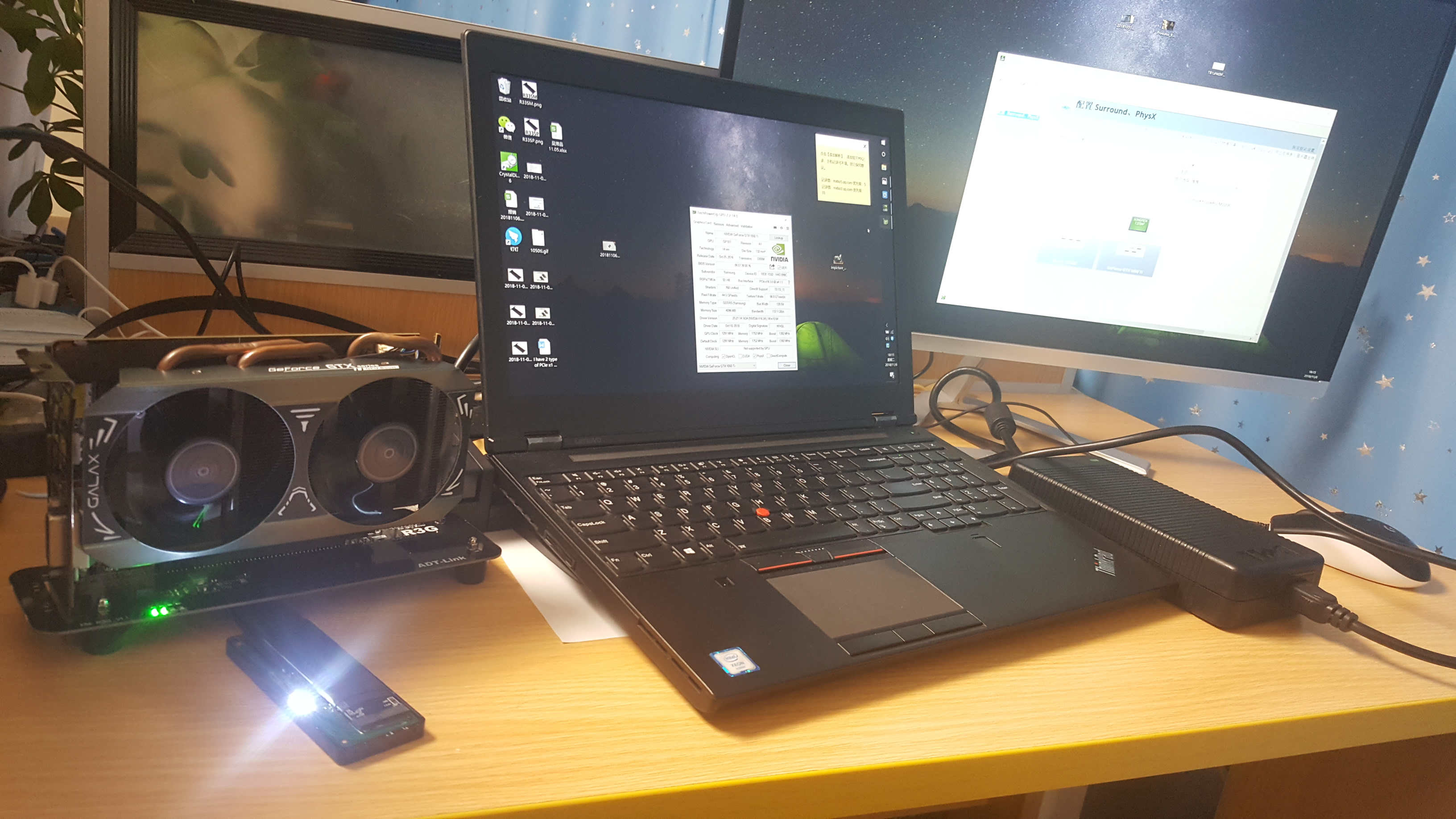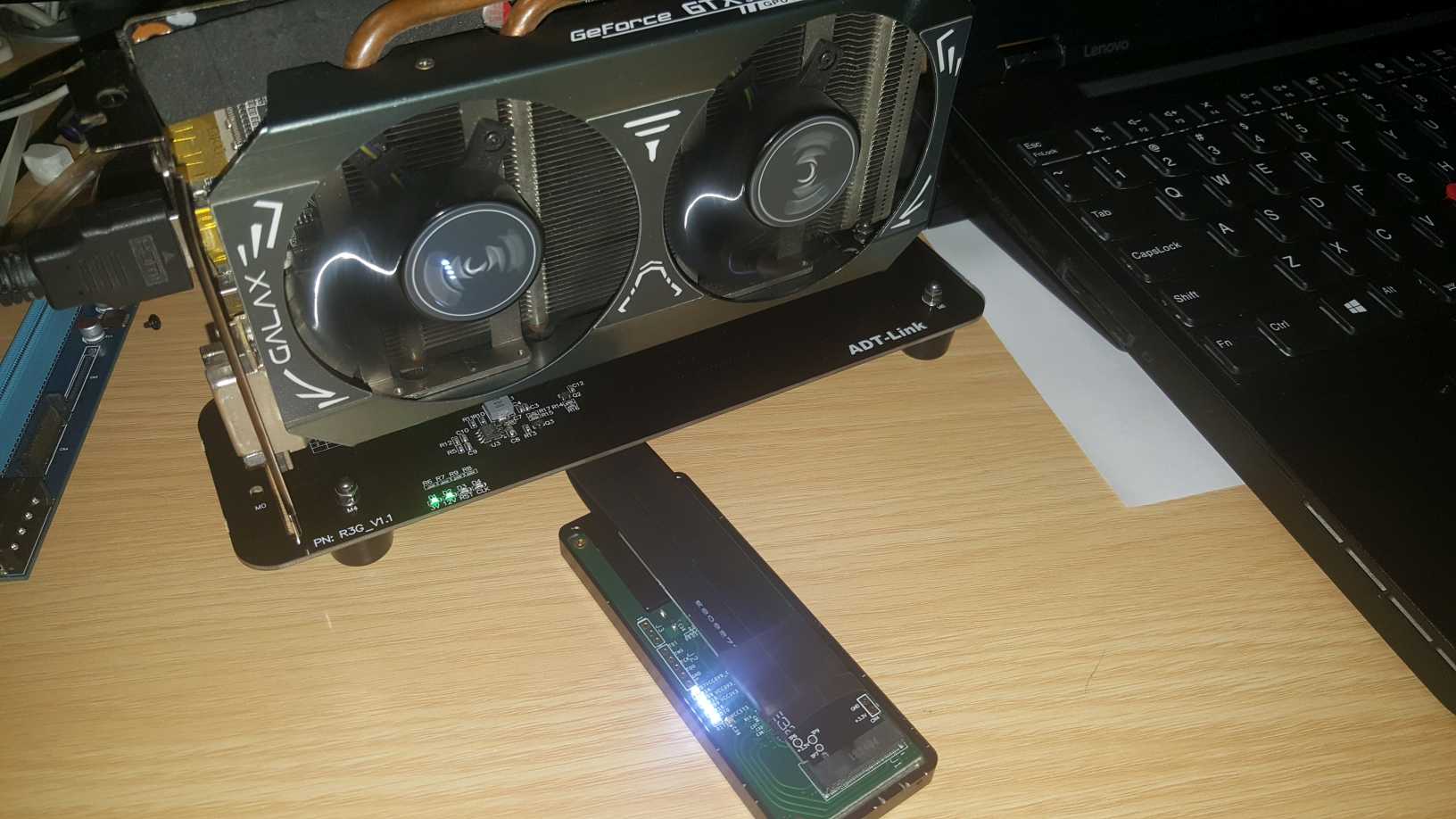 SW1, Power Forced Start Switch, 1 for automatic startup, 2 for forced startup, please cut to 1 for automatic startup.
SW2, PERST # signal delay switch, 1 delay 2.2 seconds, 2 delay 4.5 seconds, with eGPU software, for graphics card compatibility optimization, the current software does not support, please cut to 1
SW3, CLKRUN # signal delay switch, 1 is closed, 2 is delayed for 9 seconds, with eGPU software, for graphics card compatibility optimization, the current software does not support, please cut to 1
J1, PERST # signal delay switch, OPEN to open delay function, SHORT to close delay function, the current software does not support, please insert the jumper cap SHORT.
J2, CLKRUN_Capacitance Delay, currently the software does not support, only for R&D engineers plug in capacitance adjustment delay testing. It takes about 2.2 seconds to insert a 1uF capacitor, 5 seconds to insert a 2.2u capacitor, and so on.
Installation steps:
1. Install the hexagonal copper pillar and insert the graphics card into the PCIe x16 slot. The screw is tightened so that the graphics card will not shake or fall off.
2. Install ATX power supply or DELL power supply, including graphics card power cord should also be connected, after installed, DELL power supply will light orange lights.
3. You can plug in the TB3 cable when the computer is on. After connecting, the ATX power supply will automatically start the fan to turn. If you use the DELL power supply, the green light will turn on. At this time, the R3G board will turn on two green lights. The system will recognize the card automatically. Please install the graphics card driver. The installation of the driving process may prompt the computer to restart.
4. finish.
Download:
To open 3D PDF files. Please use Adobe Reader DC software.
3D PDF files download http://www.adt.link/Uploads/download/ADT_R3G_3D.zip