Review and performance analysis of Razer Core (GTX1060 dGPU vs GTX1070/80/80Ti eGPU) [notebookcheck.net]
https://www.notebookcheck.net/Razer-Core-External-GPU-and-Razer-Blade-Laptop-Review.213526.0.html
We reviewed the Razer Core and analysed its benchmarks with the latest nvidia pascal GPUs and compared them to desktop averages. The results are rather interesting.

...

All in all, the Core does what it says it does: it allows the user to attach an external graphics card to a computer with a TB3 port. However, the limitations of TB3 and the device need to be kept in mind to avoid unrealistic expectations of parity with desktop-gaming setups. It will get you close enough, though — for a price.
tl;dr if your notebook has a GTX 1060 or better it's an enormous waste of money
Thank you for a comprehensive review on the Razer Core. I agree a gaming laptop such as the Razer Blade/Alienware 13 R3 with a GTX 1060 dGPU is a very good compromise for an all-in-one laptop. No need to spend more on eGPU setup without much improvement.
eGPU is appealing and exciting to those who may not be the target audience of gaming laptops. Case in point, I'd rather not carry a bulky laptop [which likely has a brick for a charger] with me on the go. Sure, the Razer Blade doesn't look as massive as the Alienware 13 R3 but they both have beefy cooling systems. The added noise, heat, and less battery life should also be taken into consideration.
I'd like to hear your input on the Razer Blade cooling system behaviors. The Alienware 13 R3 is terrible. Its fans would run full blast during benchmarks and the exhaust heat made it intolerable to use on any surface but a desk.
But there is one point which we are not talking about. Upgrading support. Let's say that we want to change our graphics card in a 2/3 of years, if you have a Alienware or Razer with 1060, you want to change the whole thing??
It is known, that laptops of 3/4 years old, with an eGPU setup (even with TB1/TB2 setups), are having pretty much almost the same performance than a new one... so, upgrade capability is a nice thing to consider as well!!
We also have a users that test 1080 vs. dGPU 1060 too...
https://egpu.io/forums/builds/2016-14-razer-blade-gtx-1060i7-6700hq-gtx-108032gbps-tb3-akitio-node-win10/
so yes if you have Gaming Laptop with dGPU GTX 1060 like Razer Blade 14" and Alienware R3 13" you don't up the gaming performance with eGPU like on Desktop PC with 1070, 1080 and 1080TI... 
If you have a laptop with a weaker graphics card than GTX 1060, such as a GTX 1050, Radeon Pro 460, or iGPU, then the eGPU plus a card like the GTX 1060 or GTX 1070 will certainly give you an enormous increase in graphical power — at a high cost.
From them benchmarks we can see that 1080TI on Internal Display shows the same performance as dGPU 1060!
It would be really interesting to see what games are CPU-bound and what games are bandwidth bound. I'll be trying to test some of that this summer; I have a friend who's building a new Kaby Lake desktop and is willing to use it for testing.
Given the outstanding Razer Core chassis and PSU design excellence,  I've tried to nudge Razer in updating the product with key features our users are looking for.
@nando4 wrote to Razer Tech Support Case 01167743:
 

- use of the TI83 controller to obtain macOS compatibility

- increase power delivery to 85W to allow 15" Macbook charging

- make it Space gray color to match the late-2016 Macbook appearance

 

Your chassis design is otherwise outstanding. So much so that Bizon Box is copying it:

 

 
A Razer support team member replied:
Hello there Nando,

 

Thank you for getting back to us with the superb suggestions. We really appreciate your time and effort in writing to us.

 

We will certainly get these suggestions forwarded to our production team for further improvements on Razer Core as we strive to continue improving our product. Hopefully, we can impress you further with better products in the future and continue giving you that unique Razer experience.

 

Thank you again for your time and have a pleasant holiday!
I think Bizon Box and Razer Core both copy....... Apple Mac Pro Tower 5.1 - design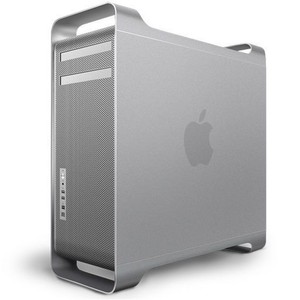 review kitguru for Razer Blade (Kaby Lake Core i7) with Razer Core / GTX 1080

http://www.kitguru.net/lifestyle/mo...e-kaby-lake-core-i7-with-razer-core-gtx-1080/
"It was clear the Core unit was delivering the goods while the bottleneck was the 45W TDP mobile Kaby Lake CPU. This may sound like a terrible failure but actually highlights the importance of the CPU in a gaming laptop. We have seen high end laptops with dual GTX 1080s that struggle to perform and know full well that desktop CPUs give an edge you simply don't get with a mobile chip.
On a more positive note our testing convinced us that Razer has chosen a sensible pairing of CPU and GPU as the GTX 1060 is an excellent graphics chip for a high end mobile CPU."
maybe that an overclocked 7820hk could be better
Kitguru again confirms that
 If you have a laptop with a weaker graphics card than GTX 1060, such as a GTX 1050, Radeon Pro 460, or iGPU, then the eGPU plus a card like the GTX 1060 or GTX 1070 etc will certainly give you an enormous increase in graphical power — at a high cost.