Lenovo Carbon X1 8th Gen + Lenovo Legion BoostStation + Nvidia RTX 2060 6 GB
Hi everyone,
I'm considering a new laptop build and want to go for something quiet with long battery life for mobile use and decent power for games at home. Came up with this build:
Enclosure: The Lenovo Legion BoostStation is not out yet but there is a solid spec sheet available. I intend to use it more or less like a docking station with the eGPU (plus an additional SSD for backups) under my desk and a single USB-3/TB3 cable to connect to the notebook for charging. I expect to use this with the 4k built-in display (no room for an external screen).
GPU: Nvidia Geforce RTX 2060 6 GB. Not sure yet which variant, but I assume I can fit a full-size version w/ 2 fans into the enclosure. Picked this card for it's reasonably high performance / price ratio and since it seems reasonably futureproof.
Notebook: Lenovo ThinkPad X1 Carbon Gen 8 . I don't see any builds using it yet but it seems reasonably close to the 7th Gen and all specs seem to fit - or did I overlook something crucial? This is a possible configuration:
Processor :

 

Intel Core i7-10510U Processor (1.80GHz, up to 4.90GHz with Turbo Boost, 4 Cores, 8MB Cache)
Operating System :

 

Windows 10
Memory :

 

16GB LPDDR3 2133MHz Onboard
Hard Drive :

 

1TB Solid State Drive, M.2 2280, PCIe-NVMe, OPAL, TLC
Display :

 

14.0" UHD(3840x2160) IPS Glare 500nits Non-Touch Narrow HDR
Graphic Card :

 

Integrated Graphics
Camera :

 

IR and 720p HD Camera with Microphone
Wireless :

 

Intel Wi-Fi 6 AX201 2x2ax, Bluetooth Version 5.0 or above vPro
WWAN Selection :

 

WWAN
Integrated Wireless Antenna :

 

WLAN/WWAN Antenna
Integrated Mobile Broadband :

 

Fibocom L860-GL 4G LTE CAT16
Near Field Communication :

 

NFC
Fingerprint Reader :

 

Fingerprint Reader
TPM Setting :

 

Enabled Discrete TPM2.0
Absolute BIOS Selection :

 

BIOS Absolute Enabled
Battery :

 

4 Cell Li-Polymer Internal Battery, 51Wh
Power Cord :

 

65W AC Adapter Slim (3pin)-UK (USB Type C)
What do you think? Am I going to run into any obvious issues with this setup?
Thanks in advance for the advice!
To do: Create my signature with system and expected eGPU configuration information to give context to my posts. I have no builds.
.
@dbltnk, If the Lenovo Legion BoostStation becomes available soon for the estimated retail price of $249.99, it will gain market share. Otherwise it will face tough competition later this year. There are at least two other eGPU solutions with better specs coming in the second half of 2020.
@dbltnk a few things to note/keep in mind:
1. EDITED - The Lenovo BoostStation has been confirmed to have dual Thunderbolt controllers. (A second controller is very helpful in preventing the USB devices - such as your external SSD - from interfering with the eGPU performance. Many users have reported lag/stutters on screen, or inconsistent USB connectivity from enclosures which only have one controller.)
2. When using an eGPU on the built-in display, the signal has to be sent back across the same Thunderbolt cable, which reduces the bandwidth you have available. For example, from my build, I lose about 10-15% performance when running a GPU benchmark on my built-in display, as opposed to on an external monitor.
3. The i7-10510U processor does not have a built-in Thunderbolt controller (i7-1065G7 has it built-in, and I believe future Tiger Lake should as well). Other sources on these forums seem to show that you may lose ~15-20% GPU performance.
Combining #2 and #3, I would expect you to get around 70% performance from your RTX 2060 (relative to it being in a desktop). For comparison, in my build with built-in Thunderbolt controller & running on external monitor, I get ~90-95% performance from my GPU.
Of course, it all comes down to usage. 70% of a 2060 is still good performance for a lot of users. And your CPU is one of the best in terms of raw performance in an ultrabook, so if you do a lot of CPU bound workloads, it's a great option.
This post was modified 9 months ago
@itsage Thanks for the info! Would you mind pointing me at those two for comparison? 
@OversizedMattress Thanks for the thorough critique! I was aware of the performance loss from using the internal display but not at all about the benefit of the second (and third) Thunderbolt controller. I'll have a look around to see if there are any alternative builds that can satisfy those criteria. And/or wait a little bit longer until Tiger Lake / Thunderbolt 4 is out. Though judging from this Lenovo roadmap it seems like the X1 Carbon will not get that upgrade this year. Might be worth going for the T14 instead ...
To do: Create my signature with system and expected eGPU configuration information to give context to my posts. I have no builds.
.
@dbltnk, They are not yet released so I can't share the full specs. 
Sorry for hijacking the thread
What do you mean with better specs? Can we expect at least the same I/O like the Lenovo Booststation with dual controllers? This could be relevant for someone looking for an enclosure right now
Best regards!
Dell Latitude 5290 2-in-1 (i7 8650u, 16GB LPDDR3) + Lenovo ThinkPad X1 Tablet 3rd Gen (i7 8550u, 16GB LPDDR3) + Mantiz Saturn Pro V2 + RTX 3070
@mrcat, One has dual Alpine-Ridge TB3 controllers and expansion ports including SATA port but much higher output PSU. The other has similar features but expansion ports go through a dedicated USB-B board and does not take bandwidth from Thunderbolt 3 connection at all.
@oversizedmattress We have photos of the TB3 mainboard and diagram, courtesy of @iTech.
Thanks! So the one with the dedicated USB-B board would be a "2 cable solution" right? Is it the same idea like the Asus ROG XG Station 2?
Dell Latitude 5290 2-in-1 (i7 8650u, 16GB LPDDR3) + Lenovo ThinkPad X1 Tablet 3rd Gen (i7 8550u, 16GB LPDDR3) + Mantiz Saturn Pro V2 + RTX 3070
Thanks! So these are mostly refinements from what was released over the years:
- Core v2 with dual TB3 controllers and PCIe 4x slot;
- Asus ROG XG Station 2 with an extra USB-B board for peripherals.
If one would DIY his Core v2/Core X Chroma like @lefuturdelavenir did and/or add an USB-B board like this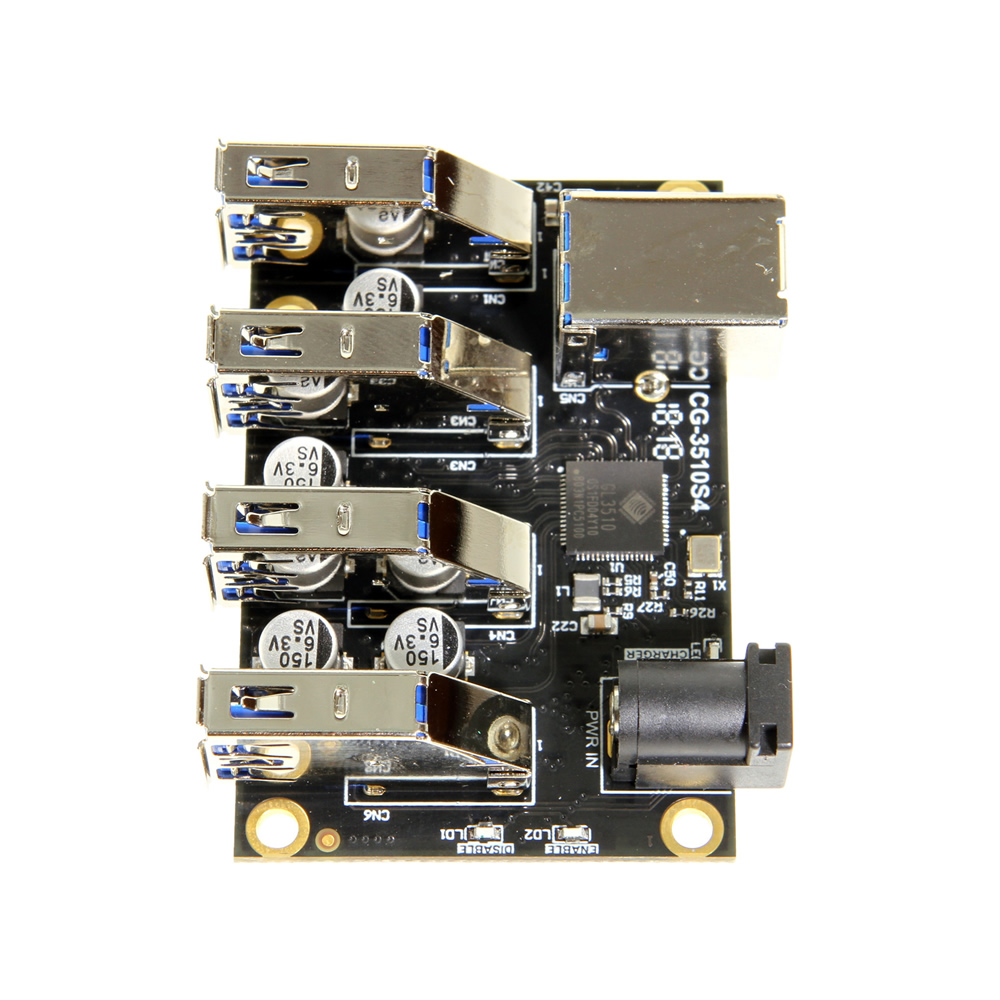 he could achieve the same results or am I missing something? In case I would be right, is there anything really new, that's worth waiting for? PSUs can be changed, more I/O can be added (for Core v2/Core X Chroma owners), the USB-B board can be added as well and a custom enclosure can be made..
Of course, the new enclosures are plug and play so one doesn't need to worry about anything. But do they really have "new, never seen" features which are enough to consider an upgrade from an old working one?
Best regards!
Dell Latitude 5290 2-in-1 (i7 8650u, 16GB LPDDR3) + Lenovo ThinkPad X1 Tablet 3rd Gen (i7 8550u, 16GB LPDDR3) + Mantiz Saturn Pro V2 + RTX 3070